"Briley"
(Formerly Squeek!)
MEWZ Miss Dandy Lion
Red classic tabby Selkirk Rex female. Massive, quality coat. Excellent curl factor. Gorgeous, HUGE, ROUND eyes. Awesome expression. Born May 17th, 2011.

Squeek went to her first show Dec 10th and 11th, 2011 here in Phoenix. She was Best Selkirk Rex LH three times--thank you to judges Brian Moser, Vicki Nye, and Becky Orlando for putting her up, and your very kind words!
Update! Squeek is now "Briley", and living the good life with her new Mom, Susan, and her sister, Bianca. Pictures and stories to come! =^..^=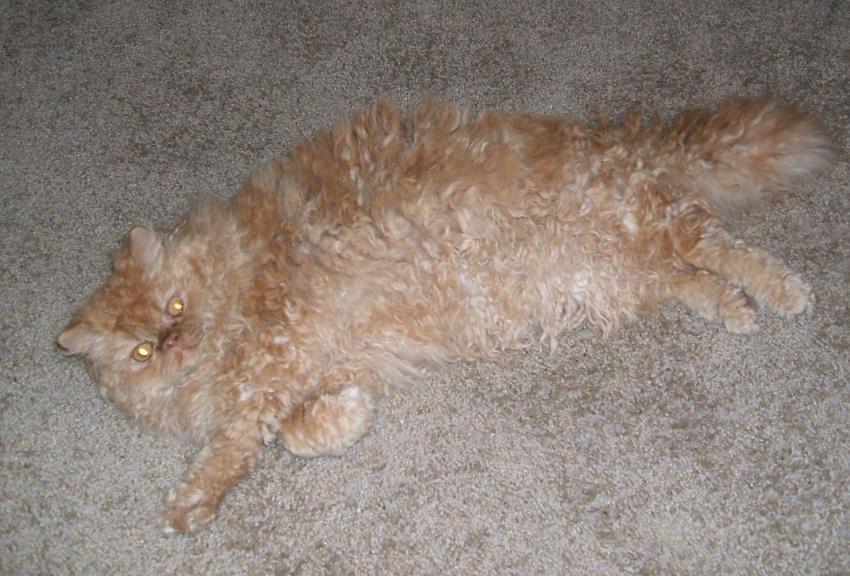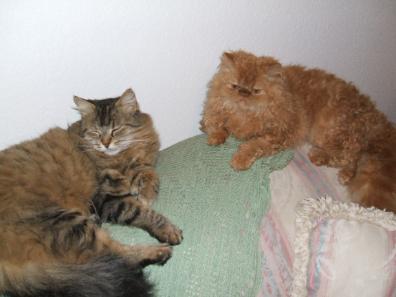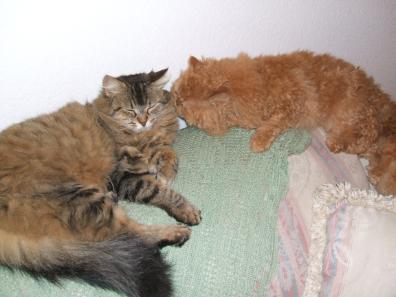 Briley's mom sent me this cute collection of pictures, depicting a typical day for Briley =^..^=